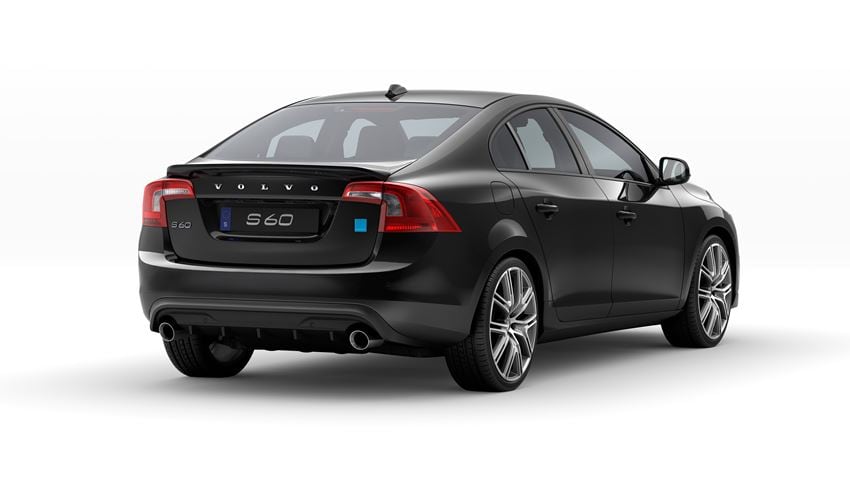 The 2016 S60 from Volvo is a luxury sedan that is flexible and dependable while retaining a modern, sensible design. But don't forget that every Volvo promises an incredibly safe vehicle, really it's practically trademarked at this point. With new features including the ability to raise the height of it and an off-road suspension it promises an experience like you've never had with a luxury sedan. With well-performing engine you are guaranteed an unforgettable experience and one that will have you asking yourself why you didn't check it out before. See why below.
Exterior
With the idea to go after a sportier luxury sedan, the S60 has the look it needs to make you believe that this car can handle bad road conditions and hilly terrain with ease. The elongated roofline and sporty hood combine to give the perfect impression of the modern and sporty S60. Add on the LED headlights and height increase and you have yourself the uniquely designed S60.
Interior
The interior may be even better than the outside, but not by much, the edge that it receives is in features which I will get to in a second. This is because the design begs to be heard. It has the modern style that can only come from Sweden while retaining the sensibility and comfort that you can readily enjoy with every drive. It is finely crafted which is evident in every line, knob and gauge. The simple design of a single knob for the infotainment system works perfectly to access everything from the radio options to the navigation system. Well, now that we're getting into features we might as well continue on that path.
Features
There has never been a shortage of features for Volvo and they didn't snap that streak this time. With a plethora of both standard and optional features to consider you will be able to have your choice of customization and personalization to pick from.
Standard features include a City Safety system to avoid collisions in tight quarters at low speeds, a rearview camera, walnut wood inlays, stop-and-go traffic, pedestrian detection that includes full auto brake, as well as a power rear-window sunshade and silk-metal accents.
For the optional packages and features there is a Sport Package which has 19-inch wheels, paddle shifters, and a sport chassis. A Convenience Package that has keyless entry and start, power-folding mirrors, and a rearview camera. There is a Cold-Weather package, which may be made for Sweden in the first place but works in any cold-climate, which includes heated front-seats, heated windshield, and heated steering wheel. Than there are some standalone features such as a Harmon Kardon audio system and different sized wheels.
Performance and Powertrains
This is where it gets a slight bit more complicated because there are just a ton of options to choose from. Now you have four engines to choose from. There is a 2.0-liter turbocharged inline-4 engine that gets 240 horsepower and 258 lb-ft of torque.
Than there is a 2.0-liter turbo and supercharged inline-4 engine. This one gets a boost in horsepower up to 302 and 295 lb-ft of torque. This only comes in front wheel drive which should be noted now, this is the same as the previously mentioned engine.
These next two engines come in only all wheel drive. There is a 2.5-liter turbocharged option that gets 250 horsepower and 266 lb-ft of torque. And then there is a 3.0 liter turbocharged inline-6 all wheel drive engine that gets 325 horsepower and 354 lb-ft of torque.
Enough specs, just get behind the wheel!
At Volvo of Lisle you know you are in good hands the moment you walk through the door. From the superb staff that will work tirelessly to find the perfect fit for you to an extensive list of inventory to choose from, you will love what you find. No matter what color, what special feature, or what salesman, you will find what you want and be nothing less than happy that you came.
The only thing left is to come in for a test drive today. And guess what, Volvo of Lisle is always more than accommodating. Just stop in to their showroom in Lisle where you'll find some of the best in the business. Volvo of Lisle serves Naperville, Bolingbrook, Clarendon Hills, Wheaton and Aurora so no matter where you are in the area, you're never too far for a visit. What are you waiting for? Don't let that perfect vehicle get away, go today.