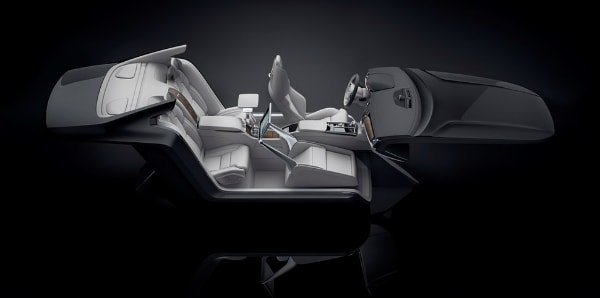 Imagine the amenities of a first-class flight. The superior legroom. The in-flight entertainment. A console just to yourself. Space to lean back and put your feet up. What if you could get that on the road? Don't worry, Volvo is on it- in the form of the S90 Excellence. Let our Volvo dealer serving Naperville give you the juicy details on this sumptuous concept car!
Next-Level Comfort for Naperville Area Shoppers
Unveiled at the 2016 Beijing Auto Show, the S90 Excellence concept car is an embodiment of Volvo's Lounge Console Concept, originally illustrated in the XC90 SUV at a previous auto show, shrunk down slightly to accommodate a sedan. The 2017 Volvo S90, the brand's innovative new sedan, provides the framework for the Lounge Console Concept, which was unveiled in Beijing based on the huge executive market there- and it caters to every executive amenity you could imagine.
Simply removing the front seat wouldn't be making the most of the generous space in the S90. Instead, it's been replaced with a console that's movable to accommodate your legroom needs as you lounge in the back seat. It also acts as a shoe holder and a mounting point for a touchscreen tablet, complete with a fold out table and a keyboard. Gone are the days of discomfort in an automobile- this concept car banishes the thought. Giving you the option to be both comfortable and functional, the S90 Excellence concept car would deliver on every passenger's dreams.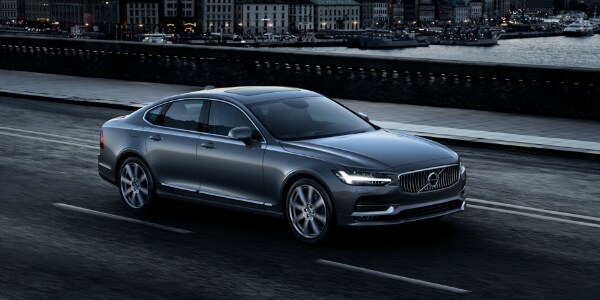 Every Decadent Luxury
Naperville area Volvo drivers are already behind the wheels of some of the most comfortable vehicles on the road, but prepare to be wowed by some of the ideas whose level of luxury can only be dreamed up by the Volvo interior designers. Heated and cooled back seats are just the start. There are also temperature controlled cup holders so as not to let your hot coffee get cold and a refrigeration unit that comes with hand-cut crystal glasses courtesy of Orrefors. Whether you're celebrating on the way home from a great success or simply relaxing on a long road trip, you can do it with style and sophistication as a back seat passenger of the S90 Excellence concept car.
If you love being in first class but could do without the flying, the S90 Excellence would be a close second- however, the upcoming rollout of the 2017 S90 will prove that you don't need to have the front seat of your sedan removed to enjoy a first class experience. Contact Volvo of Lisle today to talk to us about the S90!