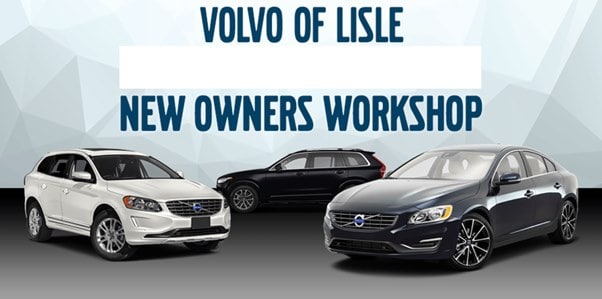 Get More Info
Next Workshop Date: Saturday February 8 @ 2:00 pm
Why Should I Go? What's In It For Me? 
Gain Knowledge about your Volvo Warranty, and most commonly asked questions: 
Learn how to connect to the Internet.
Learn how to use your Media system.
Where is my battery located? 
Learn about Volvo's latest Technology (BLIS, Lane Departure, HYBRID, E-Drive, etc.) 
Question & Answer session - Do you have any specific questions about your Volvo?
****************Submit a question for the New Owners Clinic*************************
You can also submit a question by calling us at 630-852-9500. Ask for Cliff
Get the latest information on your vehicle from Volvo Cars North America
Learn Volvo maintenance 101 from our top technicians 
Meet members of our staff including: Service Manager Jamie Farrell, Warranty Administrator Greg Byttow, Parts Manager Wayne Lyng. 
Food & Drinks, Free Gift and Door Prizes!  
Email RSVP to: VOSERVICE@AUTOPLAZA.COM
OR 
Call Our Service Hotline at: 630-852-9500