Volvo Looks Towards the Future
The Volvo brand has remained a popular luxury option because they are always looking to add to their luxury cars and SUVs. Well, that continues with their commitment to the electrification of their luxury vehicles, a commitment that is already showing with new Volvo models on our lot. On this page, you'll find links to the Volvo electric vehicles and plug-in hybrids that we have for sale as well as more details on the future of Volvo and their luxury models.
Volvo Commits to Electric Vehicles
Volvo has set several goals that highlight how they plan to follow through on providing more luxury electric vehicles. They plan to have half of their car sales in 2025 be fully electric vehicles while the other half will be plug-in hybrid models. They're doing this by adding more electric vehicles to their lineup, which starts with the new Volvo XC40 Recharge, which uses the popular body style and feature package of the Volvo XC40 but with a smart electric motor powering it. Volvo also already has plug-in hybrid options for many of its most popular models, from the Volvo S60 to the Volvo XC90, so you can already find an electric-powered Volvo at our dealership whether you want a sedan, SUV, or wagon!
Shop New Volvo Luxury Hybrid Cars & SUVs
Currently, Volvo has five hybrid models available. Our Naperville area Volvo dealership is proud to offer these luxury hybrid cars & SUVs to Illinois shoppers. The current Volvo hybrid lineup includes the Volvo S60 small size luxury sedan, the Volvo S90 mid-size flagship luxury sedan, the Volvo V60 small luxury wagon, the Volvo XC60 Hybrid small luxury SUV, and the Volvo XC90 Hybrid mid-size flagship luxury SUV. Each of these hybrid models come with a twin-engine powertrain, level 1 or level 2 charging, and an 8 year or 100,000 warranty.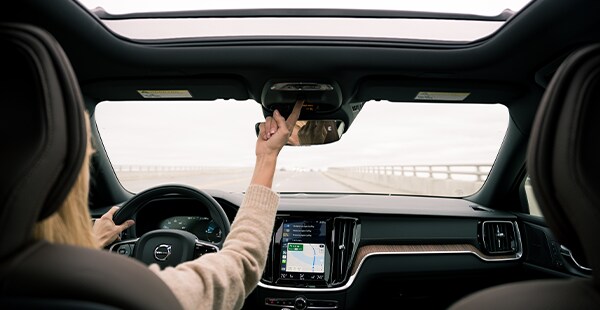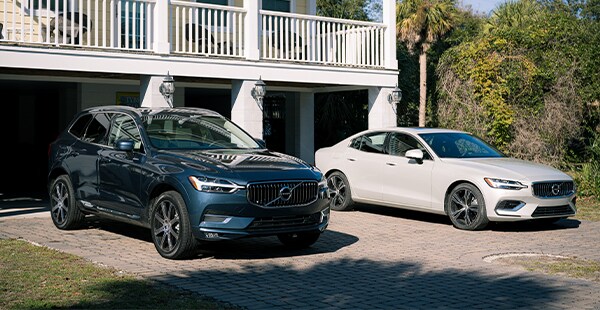 Top Volvo Hybrid Vehicles Now Available at Volvo Cars Lisle
Volvo has always been a leader when it comes to automotive innovation. Today, Volvo continues to take the lead with its growing line-up of hybrid, luxury vehicles from cars to SUVs. This exciting Volvo line-up is providing excellent opportunities to enjoy the next generation of performance and fuel efficiency. At Volvo Cars Lisle, we have a top collection of brand new hybrid Volvo vehicles for you to choose from.
The Advantages of a Hybrid Car or SUV
There are many advantages to driving a hybrid vehicle around Downers Grove. Let's start with the obvious. With a hybrid vehicle, you will save at the fuel pump. However, this is not just about saving money, this is also about saving you extra trips to the fuel station. After all, your time is valuable. Also, hybrid vehicles may be eligible for a Federal Tax Credit. Finally, you have the satisfaction of knowing that your fuel-conscious vehicle is a positive for the environment.
The Differences Between Hybrid, Plug-in Hybrid and Electric Vehicles
You may have heard the terms hybrid, plug-in hybrid and electric vehicle mentioned more and more. While all of these vehicles are alternatives to a pure gas engine, each one of these powertrains is unique. Starting with the pure hybrid vehicle, this vehicle gets its power simultaneously from its gas and electric motor. A plug-in hybrid gets its power primarily from its electric motor. When more power is needed, the vehicle switches over to the gas engine. Finally, a pure electric vehicle gets all of its power for one or more electric motors.
Discover the Luxury Hybrid Difference From Volvo Near Aurora, IL
Get into the next generation of Volvo. Take a test drive of your favorite luxury hybrid vehicle at Volvo Cars Lisle near Joliet and Glendale Heights. We look forward to working with you soon!
Find New Volvo Electric and Hybrid Vehicles at Our Dealership
There are many benefits to buying an electric vehicle, from reducing emissions to responsive acceleration to the fuel costs, and you can get all of those with the style and sophistication of a Volvo model. Volvo strives to improve the driving experience of any that buys a Volvo model, and providing more electric vehicle options is one way they look to do that. Of course, electric vehicles bring up lots of questions, but our team has the answers so that you know all you need to make your decision with confidence!