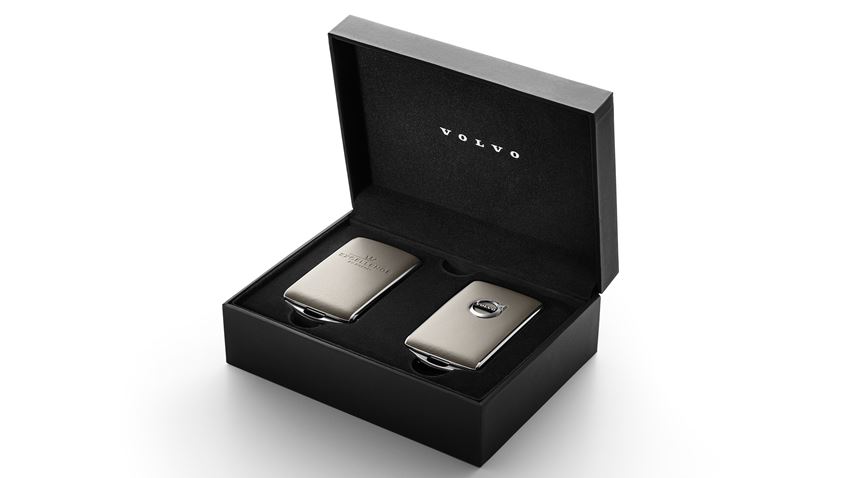 The brand new 2016 XC90 is Volvo taking on an ambitious vehicle design blowing by the competition. It is a complete reimagining of the luxury SUV with a touch of Scandinavian style, a heavy dose of safety, and performance that is anything but forgettable. But that's really just getting started as there are a plethora of features, amazing technology additions, and a fuel efficient system. Taking a tour might be a great introduction to the incredible XC90.
Exterior
The XC90 can be called many things, bold, sporty, powerful, intimidating, and all of those might be true but you can also call it luxurious as that is exactly what it is. It embodies everything you would expect from a an SUV from a modern country like Sweden. There are some new designs as well, the grille, lights, and sleek design are a huge part of the rebuild in the 2016 model. When you take a tour around it you'll see just how incredible of a job the engineers did with the new design.
Interior
The interior is modern and sleek with a spacious cabin that will be able to fit 7-passengers easily. Looking around the cabin you'll find an elegant and upscale design that has leather upholstery, walnut inlays, a crystal shift-knob and an impressive digital display. As far as spaciousness is concerned you'll be able to fit quite a bit inside the 85.7 cubic feet of cargo space and access it easily with a hands free rear hatch. That's just one feature as you'll find a lot more to come.
Features
The XC90 has a ton of standard equipment which includes a City Safety system, leather upholstery, panoramic glass sunroof, a clean zone air quality control system, GPS navigation, Sensus touch-control, and a Wi-Fi hotspot. There are also a few safety features like pedestrian and cyclist detection and avoidance, lane departure warning, and run-off-road protection. As well as an impressive 10-speaker sound system.
As for optional features you'll have a couple of packages that include surround view cameras, adaptive cruise control, power retracting side view mirrors, heated windshield wipers and seats, blind spot warning systems, and park assist. Then there are standalone features such as a heads-up display, upgraded Nappa leather, carbon fiber accents, and larger 22-inch wheels.
Powertrains
There are a few options for engine choice with the XC90 which are both very impressive. There is a 2.0-liter supercharged and turbocharged engine that gets 316 horsepower and 295 lb-ft of torque. This engine offers reasonable gas mileage for how big the SUV is.
The second option is a bit more advanced. This is a hybrid engine that really has some power behind it. It is a 2.0 liter supercharged and turbocharged engine that get 316 horsepower and 295 lb-ft of torque standard. When you include the electric motor into the equation, which has 80 horsepower and 177 lb-ft of torque, you see the power level increase to a total of 400 horsepower and 443 lb-ft of torque. Oh yeah, it has some oomph behind it.
You see with the redesign for 2016, the XC90 from Volvo has increased power, better features, and quite an impressive design which combine to create the stunningly modern look it has. You have the introduction, now get behind the wheel to really feel the power.
At Volvo of Lisle you know you are in good hands the moment you walk through the door. From the superb staff that will work tirelessly to find the perfect fit for you to an extensive list of inventory to choose from, you will love what you find. No matter what color, what special feature, or what salesman, you will find what you want and be nothing less than happy that you came.
The only thing left is to come in for a test drive today. And guess what, Volvo of Lisle is always more than accommodating. Just stop in to their showroom in Lisle where you'll find some of the best in the business. Volvo of Lisle serves Naperville, Bolingbrook, Clarendon Hills, Wheaton and Aurora so no matter where you are in the area, you're never too far for a visit. What are you waiting for? Don't let that perfect vehicle get away, go today.